Somerby Safaris
Premier African Hunting Safaris

Somerby Safaris
Premier African Hunting Safaris

Somerby Safaris
Premier African Hunting Safaris

Somerby Safaris
Premier African Hunting Safaris
The ultimate African Hunting Safari destination for exceptional Big Game, Plains Game and Bow Hunting Safaris in prime areas across South Africa.
Somerby Safaris, a premium hunting outfitter in South Africa, would like to invite you and your family for an unmatched and extraordinary African Hunting Safari Adventure. Due to the quality and diversity of our hunting areas in South Africa and our team of highly experienced professional hunters, we are able to offer the best plains game hunting , big game hunting and bow hunting safaris on the largest free range hunting areas in South Africa.
We boast an impeccable record of top-quality trophies through ethical fair chase hunting. We go above and beyond to provide any hunter, family or hunting group with the best possible African Safari experience. At Somerby Hunting Safaris, we do not just offer an African hunting safari but a complete safari adventure.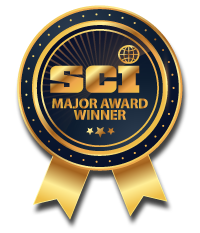 Why hunt with Somerby Safaris ?
Somerby Safaris provides excellence and is at the top of their field. From arrival to departure Somerby Safaris is driven to be the best!
Jeff Lohr – Easton, MD 410-310-9449
I have been laying over in cities all over the world for more than 30 years and have had some really great times. But I have 4 words to describe my short time with Somerby Safaris, BEST LAY OVER EVER!!!!!
Kevin Brewster – Reno, NV 775-224-4918
Have hunted Africa 6 times – First 5 with other outfitters and first one with one with Somerby; 6th Safari beats the first 5, Somerby is the best!
Jarriel A Koplin – Clarkston, MI 248-318-9272
Absolutely one of the best hunting experiences of my life. For anyone looking to book a serious African safari, do not hesitate to contact Somerby!
Dan Christensen – Buffalo City, WI 608-769-2024
It's not just the doing of a thing, but how one does a thing that at the dusk of memory takes one back to the sharp moment of action and then a whiskey and a fire shared with a trusted PH ... that is the true and the beautiful essence of "Safari," at least for me.
Bill Flynt – Platte City, MO 816-304-1294
Somerby is a wonderful professional organization to work with, hunt with and just know. Booking your first overseas hunt is a huge decision but you can rest assured that Somerby has all the angles covered before during and after the hunt.
Kobuk & Ester Kastella – Philmoth, OR 360-448-3444
Our hunting experience with Somerby created memories and trophies we will cherish for years. Somerby is second to none. Don't wait, don't think twice - Book NOW!
Kyle Adams – ST Joseph, MO 816-294-2088
I have hunted with other hunting outfitters in the US, and Canada, none have compared to Somerby!
Ron Wheeler – Winston, MO 816-294-2088
As my group and I were on our way back home we were already planning for the trip back to Somerby safari
Jeffrey Cherry – Easton, MD 410-310-8713
This was without a doubt, the best hunting trip we have taken. We have been taking hunting trips all over the US and Canada for the last 30 years. This trip topped them All. Somerby's far exceed our expectations and we are already planning our return. If you have ever considered an African Safari, call Somerby's you will be happy you did.
Rick Curley – Hackettstown, NJ 908-310-5802
Somerby Safaris is first class all the way! I will be back to Africa and Somerby Safaris is the only Safari for me! Hunting with Somerby Safaris was the best trip of my life! All I can think about is going back! - Thank you, Somerby, for a wonderful Safari!
Andy Montle – Millington, MI 810-656-3409
If you are looking for an outfitter that doesn't treat you like a client but a friend, look no further.
Mark Shaffer – Central City, PA 814-233-1498